Joshua Halliburton, Executive Director of Quality, Ford Motor Company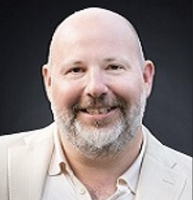 FREE Luncheon: Tuesday, 21 March 2023
10:30 AM: Begin registration at TPC Michigan
11:30 AM: Lunch – $30
Menu #1 - Chicken Piccata
Menu #2 - Herb Crusted Pork Tenderloin
Menu #3 - Pasta Primavera (Vegetarian)
All major credit cards accepted.
12:15 PM: Begin meeting (Zoom session will start earlier and will go live at 11:45)
12:30 PM: Speaker – Joshua Halliburton, Executive Director, Quality, Ford Motor Company
Introductory remarks will be followed by a question & answer discussion. Only in-person members will participate in the interactive Q & A. Zoom participants must submit questions in advance by email to This email address is being protected from spambots. You need JavaScript enabled to view it.. They will be consolidated and integrated into the Q & A by the moderator. The deadline for questions is 19 March.
If you will be dining at TPC Michigan, you must register by Tuesday, 14 March, because they require a meal count 7 days in advance. Lunch choices after that date will be subject to availability and cannot be guaranteed.
To register, log in if you have not already done so, click on the event and navigate to the bottom of the page. Check the appropriate box (Menu #1, 2, 3 or Zoom), then check the "I will go to this event" box and click the "Register" button.  A confirmation message will appear at the top of the page when it refreshes. The deadline for registration is 19 March, 6 pm.
No shows: Please be mindful that we have to pay for all meals ordered whether or not they are served. So, inform us if you have to cancel after you register via email This email address is being protected from spambots. You need JavaScript enabled to view it., phone or text 248-767-6658.
If you have any problems trying to register, phone or text 248-767-6658 or email This email address is being protected from spambots. You need JavaScript enabled to view it.. If you don't register, we may not be able to serve you.
Zoom participants: If you need a Zoom invitation after the close of registration, it will be available on the website, www.fordretireeclub.org after you login under "Latest News". There is no charge for Zoom participants, ignore payment options.
JOSHUA HALLIBURTON
Executive Director, Quality, Ford Motor Company
Josh leads the quality effort for Ford in North America and has responsibility for the global tools and processes for the entire quality organization.
Josh comes to Ford from J.D. Power, where he served most recently as vice president of global consulting and head of European Operations.
He specialized in process improvements supporting production quality system enhancements in over 150 plants, leading quality operating system transformations at major OEMs in the US, Europe, and Asia, and coaching organizations on problem solving mindsets.
Currently resides in Grosse Pointe Farms, with his wife Leslie Halliburton and their two daughters, Natalia 14, and Ellena 10.
Special mention/key fact – Leslie Halliburton was the "Take 2" recruiting lead for GM (GM's back to work program for women returning to the workforce).
Event Information
| | |
| --- | --- |
| Event Date | 03-21-2023 11:30 am |
| Event End Date | 03-21-2023 2:00 pm |
| Capacity | 200 |
| Registered | 82 |
| Available Place | 118 |
| Cut Off Date | 03-19-2023 6:00 pm |
| Individual Price | Thirty |